Sera Yelözer
(Summary is translated by Alev Tezer Çağlar)
This article was originally published on 5 Harfliler.
It was not so long ago that sexism and discrimination were to be discussed both in Turkey and the world in general and a serious amount of work has been produced so far to fight against.
Although similar examples of sexism, racism and discrimination in archaeology could been seen in different countries, as of 1980 with the acceleration of feminist archaeology in North Europe, Spain and North America such assaults were revealed. For the time being we are far way for saying the same in Turkish Archeological practice.
The aim of this article is to explain and give examples of emergence of feminist archaeology in its historic context and prepare the ground work of a future article, where I shall discuss and question the development of archaeology in Turkey, the need for a critical feminist approach and shortcomings in this field.
GENDER INEQUALITY in ARCHAEOLOGY
End of 19th and beginning of 20th centuries witnessed the emergence of archaeology as a scientific discipline providing main reference source for changing world politics. This period coincided with wars, exploitation and building of nation-states and the quest for the origin of culture, which made archaeology an indispensable tool of hegemony for the sustainability of nation-states and shaping questions about the past.
As a consequence, the gap between archaeology and other social sciences which already had social gender issues and interdisciplinary gender equality in their agendas, widened.
The emergence of critical feminist discussions in archaeology was not before 1970s and 1980s.
In 1960s archeology went through a paradigm shift in Norhern Europe, Northern America and the UK by drifting apart from the culture-historian approach to a more objective and positivist methodology. The story of Lewis Binford , the most popular pioneer of New Archeology, and one of the creators of this new approach whose name has been long forgotten Sally Rosen Binford, provides a perfect example for the discussion of gender inequality and discrimination in archaeology.
Although Lewis Binford is known to be the person behind this paradigm shift known as New Archaeology, in reality it was his wife Sally who provided equal contribution, defending a more scientific archaeology and provided the ground work for data gathering and analysis. As Lewis Binford was receiving all the glory and fame in acclaimed associations and in press with life-time achievement awards and memberships, even an asteroid was named after him! New Perspectives in Archaeology was published in 1968 and Sally was one of the two editors but her name was forgotten and mentioned as a footnote in Lewis' biographies until the feminist and queer archeologists restored her honor recently.
WHAT DOES FEMINIST ARCHEOLOGY TELL? Myths and critics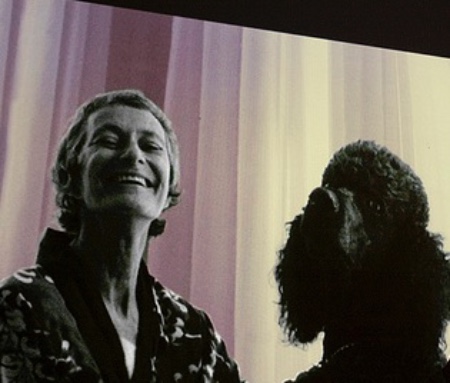 In 1979 Sally Rosen Binford published her article "Are Goddesses and matriarchies merely figments of feminist imagination? Myths and matriarchies" as a feminist. The article was ahead of its time and was criticizing the essentialist, mother goddess focused feminist approach of the time. She criticized this approach by defending that there is limited evidence supporting a general belief of mother goddess in prehistoric societies and that myths created around such concept only serve those who promote various beliefs as a historic reality, but the road to understand the past does not include creating myths. Thus, feminist archaeology was born as a criticism of mythical, male dominant and history-culture based archaeology.
A conference titled " Were they all men" in 1979, Norway, was the first of its kind in suggesting that male oriented evaluation of archaeological data was to surpassed. But it was not until end 1980s that such feminist articles found their way in recognized academic publications due to hinderance. An article by Margaret Conkey and Janet Spector's , published in a prestigious journal in 1984, was a turning point for social gender archaeology by its content and the reader mass it had reached. The authors defended that impediments on the way we create knowledge and approaches that feed us should be avoided in order to establish a social gender based archaeology. Historically, deductions on gender relations of the past by traditionalist, white, upper/middle class male dominant archaeology are nothing but today's conventional thought where women are weak and passive and limited to house related relations and men are strong and active in public arena.
The 2000s saw new research and publications focused on understanding diversity of identities vis a vis time and space, their transition and interception with other identities rather than contradictions. Feminist archaeology and such research provide a broader perspective on the complexity of human societies, diversities in their experimentations and to surpass the myths created by patriarchy.
The Turkish experience shows that female archaeologists are well represented in numbers since the early generation of archaeologists until today. During institutilization of archaeology, young archaeologists with a significant female representation amongst them, were sent abroad to study and serve the ideology of the new state, and after their return it was expected of them to establish departments of archaeology and educate students in harmony with official ideology and restricted to be the role models of compatible teachers. The high representation rate of female archaeologists would not protect them from judgemental and traditional views of gender discrimination. Even though a lot has been changed today and women archaeologists are highly recognized, more feminist criticism on gender issues , racial and gender discrimation in archaeological structural concerns are needed.